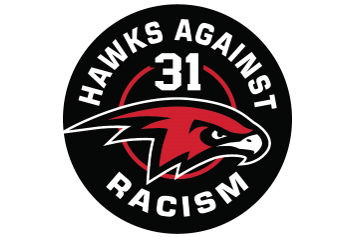 As a result of acts of racism against one of its players at a recent hockey tournament on Prince Edward Island, and in support of the player and his family, the Halifax Hawks Minor Hockey Association ("Hawks") is announcing their decision that none of the association's hockey teams will participate in PEI minor hockey tournaments until Hockey PEI and Hockey NS take appropriate steps to investigate and address the recent acts of racism and create a safe and inclusive environment that prevents similar acts in the future.
"Our teams and association will not tolerate racism," said President Spiro Bokolas. "This is a hard decision, and the Hawks will have close to 700 potentially disappointed players that won't attend PEI tournaments until we see real change, but we feel this is the right decision to support our player, members, league and the sport of hockey. We also believe this disappointment is only a small fraction of the amount of disappointment felt by our players and families of varying backgrounds and our actions represent a great display of solidarity and reflection to all of our members on the challenges many players still face daily."
The Hawks are also using this moment to create further awareness with their members of their zero-tolerance approach to any racism or discrimination. With the full support of the family involved, the association is working to ensure this message reaches all players and families.
The Hawks are hopeful that Hockey PEI and Hockey NS can identify next steps and continue to create an environment where all players, from all backgrounds can participate in the game of hockey free of prejudice and discrimination.